Take it easy – SAMSONGRIP®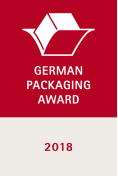 Our exclusive sales bands support your innovative marketing!
You can attach the carrying handle to the desired packaging in just a few simple steps and enable your customers to conveniently transport them, even two boxes at the same time.
Let yourself be inspired by appealing sayings and a unique wearing comfort. Use our standard SAMSONGRIPS® or create your own design.