Special products sometimes require special solutions. In the case of a custom-made product that is produced exclusively for you, we are happy to take your individual wishes into account.
Detailed information on request.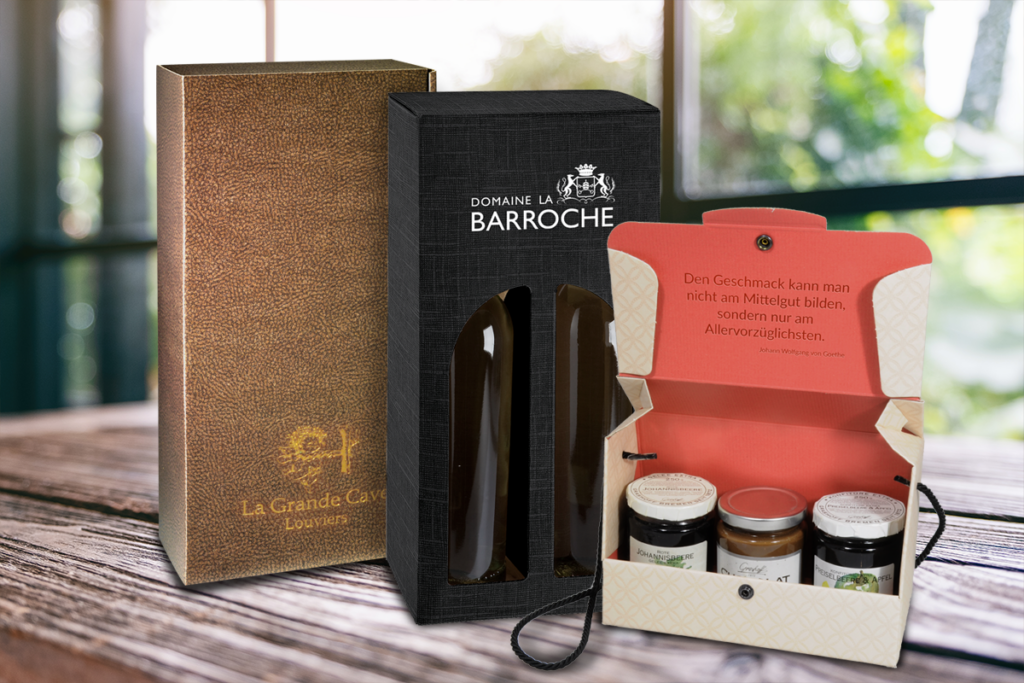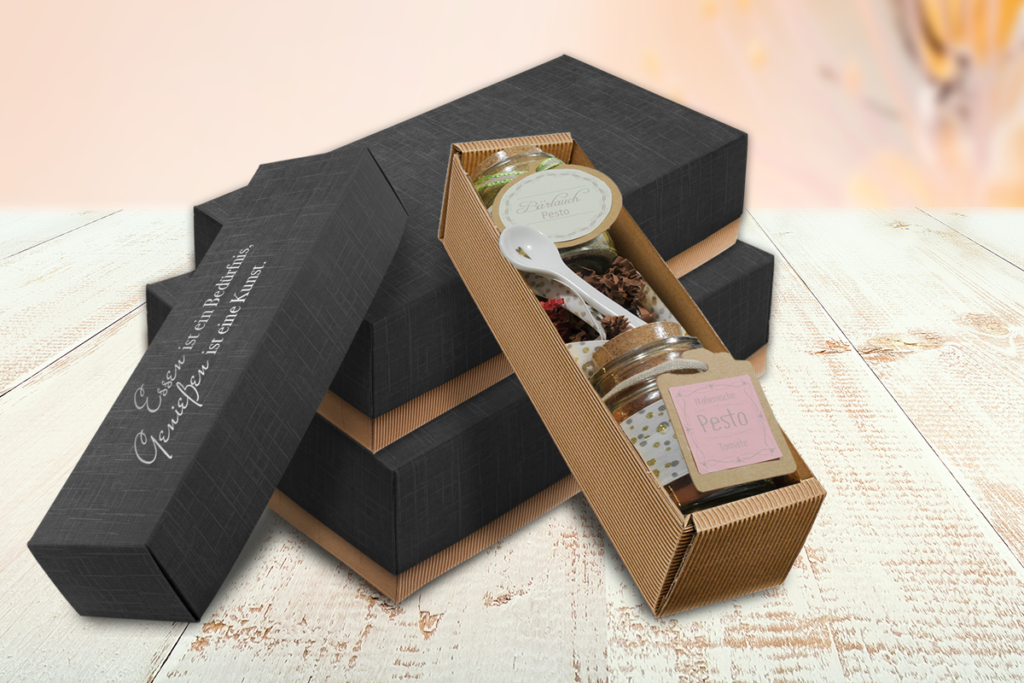 Draw attention to yourself with personalized gift packaging.
Add your logo or personal message to our standard packaging to strengthen your relationship with your customers.